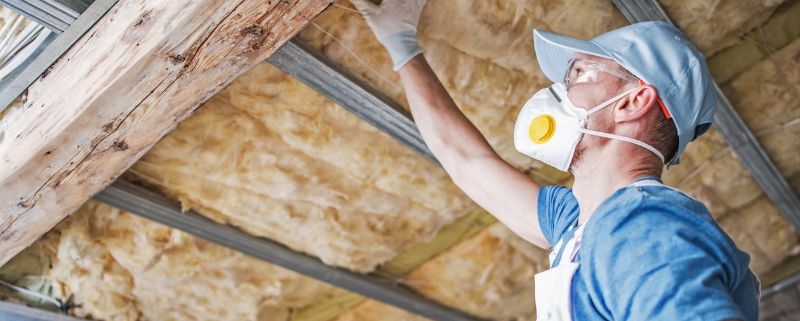 How Fireproof Insulation Can Increase Your Home's Resale Value
Homeowners often look for ways to improve their home's resale value, and one of the most effective yet overlooked methods is installing fireproof insulation. Not only does it provide an additional layer of safety, but it can also make your home more appealing to potential buyers, ultimately leading to a higher selling price. Fireproof Insulation Wrap is a type of insulation that is designed to resist the spread of fire, giving homeowners peace of mind and protecting their investment.
Understanding Fireproof Insulation:
Fireproof insulation, also known as fire-resistant insulation or Fire Wrap Insulation, is a special type of insulation that can slow down the spread of fire and provide additional protection to your home. This type of insulation is made from materials that are less combustible and can withstand high temperatures. Some common fire-resistant materials include fiberglass, mineral wool, and cellulose.
Enhancing Home Safety with Fireproof Insulation:
Installing fireproof insulation in your home can significantly improve its safety by:
Slowing down the spread of fire: Fire-resistant insulation can prevent the rapid spread of flames, giving occupants more time to escape and firefighters more time to extinguish the blaze.

Reducing the risk of fire damage: By resisting high temperatures, fireproof insulation can help minimize structural damage to your home in the event of a fire.

Reducing toxic smoke: Fire-resistant insulation materials produce less toxic smoke when exposed to flames, reducing the risk of smoke inhalation injuries.
The Impact of Fireproof Insulation on Resale Value:
Upgrading your home with fireproof insulation can have a positive impact on its resale value in several ways:
Attracting safety-conscious buyers: Potential buyers who prioritize safety will be more likely to consider your home if it is equipped with

fire-resistant insulation

.

Meeting local building codes: Some areas have strict building codes that require homes to have a certain level of fire protection. Installing fireproof insulation can ensure your home meets these requirements, making it more attractive to potential buyers.

Reducing energy costs: Fireproof insulation not only provides protection against fire but also improves your home's energy efficiency. This can result in lower energy bills, which can be a strong selling point for potential buyers.
Additional Benefits of Fireproof Insulation:
Apart from increasing your home's resale value and providing fire protection, fireproof insulation offers other benefits such as:
Improved thermal performance: Fire-resistant insulation materials can effectively keep your home warm in the winter and cool in the summer, reducing your reliance on heating and cooling systems.

Soundproofing: Fireproof insulation can also help dampen noise between rooms and floors, providing a quieter living environment.

Environmentally friendly: Some fire-resistant insulation materials, such as cellulose, are made from recycled materials, making them an eco-friendly choice.
Conclusion:
In conclusion, investing in fireproof insulation is a smart move for homeowners looking to increase their home's resale value and enhance its safety. With the added benefits of improved thermal performance, soundproofing, and eco-friendliness, fireproof insulation is a worthwhile investment for any homeowner.
At Insulapack, we are dedicated to providing high-quality fireproof insulation solutions to protect your home and enhance its value. Contact us today to learn more about our range of products and services, and let us help you create a safer and more valuable home.
https://www.insulapack.com/wp-content/uploads/2023/05/Fireproof-Insulation-Wrap.jpg
450
800
Insulapack
https://www.insulapack.com/wp-content/uploads/2020/12/logo-insulapack-brown-300.png
Insulapack
2023-05-24 03:24:46
2023-05-25 04:06:57
How Fireproof Insulation Can Increase Your Home's Resale Value