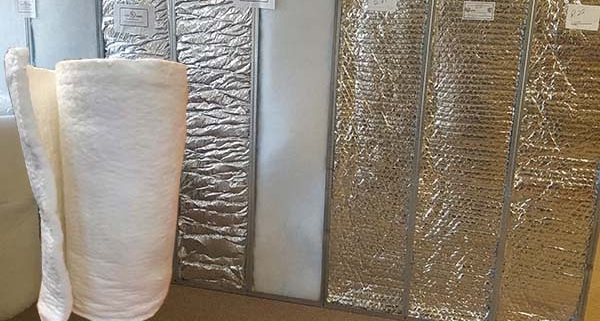 Prevent Fires and Save Energy with Fireproof Insulation
Fires are a serious hazard that can cause extensive damage to your property, personal belongings, and even harm human lives. Fortunately, there are several ways to prevent fires from happening, including the use of fireproof insulation. Fireproof insulation wrap, also known as fire-resistant insulation or fire wrap Insulation, is a material that can help protect your home from fires and reduce energy consumption. In this blog, we will discuss what fireproof insulation is, how it can help prevent fires and save energy, and how to install it in your home.
What is Fireproof Insulation?
Fireproof insulation is a type of insulation material that is specifically designed to resist heat and flames. It is typically made from inorganic materials such as fiberglass, rock wool, or ceramic fibers, which are known for their excellent thermal resistance and fire-retardant properties. Fireproof insulation is commonly used in areas where there is a high risk of fire, such as near electrical wiring, chimneys, and furnaces.
How Fireproof Insulation Helps Prevent Fires
Fireproof insulation helps prevent fires in several ways. First, it creates a barrier between the potential source of fire and the rest of your home, preventing flames from spreading. Second, fireproof insulation can withstand high temperatures, which means that even if a fire does break out, it can help contain the damage and slow down the spread of flames. Third, fireproof insulation can prevent the ignition of flammable materials, such as insulation or other combustible materials in your walls, ceilings, and floors.
How Fireproof Insulation Helps Save Energy
In addition to preventing fires, fireproof insulation can also help you save energy. By reducing the amount of heat that escapes from your home, fireproof insulation can help lower your heating bills and reduce your carbon footprint. Fireproof insulation is particularly effective in areas where there are gaps or cracks in your walls or ceilings, as it can help seal these areas and prevent heat loss.
How to Install Fireproof Insulation in Your Home
Installing fireproof fire resistant insulation in your home is a relatively simple process that can be done by a professional or as a DIY project. Here are the basic steps to follow:
Choose the right type of fireproof insulation for your needs. There are several types of fireproof insulation available, so it's important to choose the one that best suits your home's needs and your budget.

Measure the area where you want to install the insulation. This will help you determine how much insulation you will need to purchase.

Prepare the area for installation. This may involve removing old insulation, cleaning the area, or sealing gaps or cracks.

Cut the insulation to size. Use a utility knife or insulation cutter to cut the insulation to the appropriate size and shape.

Install the insulation. Depending on the type of insulation you choose, this may involve stapling or gluing the insulation to the area you want to insulate.

Seal any gaps or cracks. Use caulk or foam sealant to seal any gaps or cracks in your walls or ceilings, as these can reduce the effectiveness of your insulation.
In conclusion, fireproof insulation is an excellent way to prevent fires and save energy in your home. By installing fireproof insulation, you can protect your property, personal belongings, and loved ones from the devastating effects of fires, while also reducing your energy consumption and lowering your heating bills. If you're interested in installing fireproof insulation in your home, be sure to choose the right type for your needs, measure the area properly, and follow the installation instructions carefully.
Protect your home from fires and save energy with fireproof insulation. Contact us today to learn more about our fireproof insulation solutions and schedule a consultation.
https://www.insulapack.com/wp-content/uploads/2021/07/fibre-fire-fb-insulation.jpg
335
600
Insulapack
https://www.insulapack.com/wp-content/uploads/2020/12/logo-insulapack-brown-300.png
Insulapack
2023-04-10 07:01:04
2023-04-10 07:05:08
Prevent Fires and Save Energy with Fireproof Insulation