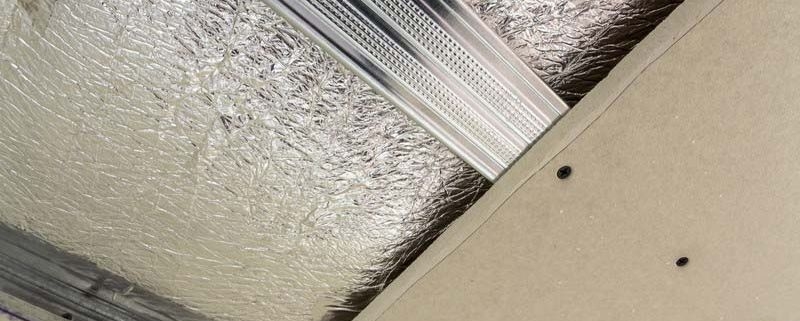 Benefits of Upgrading the Insulation in Your Cathedral Ceiling
Home insulation is an integral part of any house that separates the controlled environment located inside the home from the uncontrolled environment present outside. The fine layer present between the roofs of homes and the outside of houses ensures protection from a lot of external pollutants. The main job of the insulation is to basically slow down the heat flow through the walls and roofs of homes and repel unconventional pollutants. The following blog discusses some benefits of vented or unvented cathedral ceiling insulation in detail.
Benefits of Industrial Ceiling Insulation
Insulating a home can be quite a difficult task, and it comes with a huge expense as well. But a properly installed vented or unvented cathedral ceiling insulation can prove to be very beneficial. Here are some benefits of such types of insulations:
1. Provides Comfort in the Home
If a house gets too cold or warm according to the season, then this means that insulation is missing in the home. Insulation can help homeowners in making their homes comfortable to live and reside in. An uninsulated home can go through a lot of temperature fluctuations and be difficult to live in.
2. Costs Less Energy
Homes with unvented or vented cathedral ceiling insulation face a lot of expenses in terms of energy because under-insulated or improperly insulated homes can lose anywhere from 20 to 30 percent of the total energy. For instance, air leaks across the windows and doors in the attic or the basement can cause the energy to flow out of the home. This means that the conditioner or the heater in the home will have to work harder in order to maintain the temperature in the home. However, a proper insulation system can ensure the home stays efficient throughout the day, and the energy bills are under the budget.
3. Controls Flow of Moisture in Homes
When the home is properly insulated with the help of proper air sealing techniques, then it is easy to control the flow of moisture in the home, especially in spaces like attics and basements. Insulation can maintain the temperatures across the house and contribute to efficiently maintaining the moisture throughout.
Conclusion
Insulation goes a long way when it comes to maintaining the flow of moisture, air quality, and temperature in the home. Lack of insulation or an improper system can cause a lot of trouble for the household, for instance, by increasing the total electricity bill. If you are looking for a company to help you with the insulation system, then Insulapack has you covered. Get in touch with Insulapack today and get efficient support in installing a high-quality insulation system in your home.
https://www.insulapack.com/wp-content/uploads/2022/10/Cathedral-ceiling-Insulapack.jpg
450
800
Insulapack
https://www.insulapack.com/wp-content/uploads/2020/12/logo-insulapack-brown-300.png
Insulapack
2022-10-04 07:35:18
2022-10-04 07:37:04
Benefits of Upgrading the Insulation in Your Cathedral Ceiling