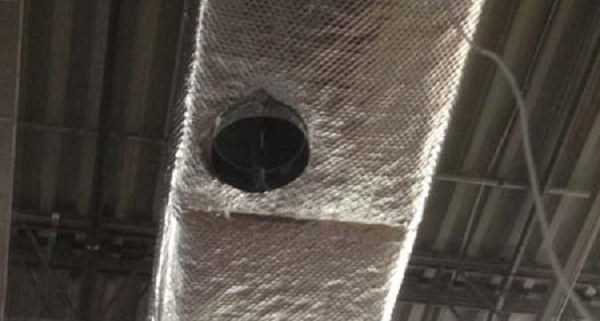 Comparing Different Materials for HVAC Insulation
The Heating, Ventilation, and Air Conditioning (HVAC) systems need robust insulation to supply temperature-controlled air to the indoor spaces. Therefore, HVAC insulation material has gained popularity in recent years. These HVAC materials have their subcategories, including fiberglass, foam crushed, open-cell and closed-cell, and non-woven materials. However, the most commonly used are fiberglass and foams, whereas the non-woven materials are relatively newer in the market for duct insulation wrap and other uses.
Why is Fiberglass Used for HVAC Insulation?
Out of all HVAC duct insulation materials, fiberglass is one of the most inexpensive materials. It is also readily used in duct insulation wraps because of its insulating capability against acoustic and thermal transfers. It's often used with foil facing to prevent the fibers from getting into air ducts.
How is Foam Used in HVAC Applications?
HVAC Duct insulation material also includes foam in three different types, each providing a different use for HVAC duct insulation.
Crushed Foam
1. Used to fill gaps in HVAC units
2. Fills inconsistent surfaces
3. Does not cause deflection or impact the sturdiness of thin metals and plastic
Closed-Cell Foam
1. Created with Poron and Silicone
2. Has various HVAC duct insulation applications but is remarkably used for unit access doors
3. Prevents leaks, moisture, and muffles sounds
4. Used around electrical enclosures as well
Open-Cell Foam
1. Used as an environmental filter or acoustic buffer.
2. Reticulated open pores
3. Catches dust and debris during airflow
4. Can also be placed in between metal unit components
5. Reduces vibration
6. Increases acoustic insulation
Where Are Non-woven Materials Used in the HVAC Applications?
Today, non-woven materials are considered good HVAC duct insulation materials, but they are not as commonly used as fiberglass and foam. However, non-woven materials also have the potential to be as potent as fiberglass and foam when it comes to thermal and acoustic insulations. Slowly and steadily, they would also be used for duct insulation wrap.
How Do You Choose the Right Insulating Material?
There are a few things to keep in mind to know if you choose the right insulating material for your HVAC duct insulation. These include:
1. Keeping the temperature and loudness of the environment in mind
2. Knowing the density of the insulation material affects performance
3. Remembering to check the HVAC duct insulation material UL flammability rating
Looking for a company that can meet your needs with the best quality and variety of duct insulation wraps? Insulapak also offers other products and services that you can find on our website.
https://www.insulapack.com/wp-content/uploads/2022/06/hvac-insulation-04.jpg
800
600
Insulapack
https://www.insulapack.com/wp-content/uploads/2020/12/logo-insulapack-brown-300.png
Insulapack
2022-06-10 09:02:33
2023-03-01 05:43:02
Comparing Different Materials for HVAC Insulation