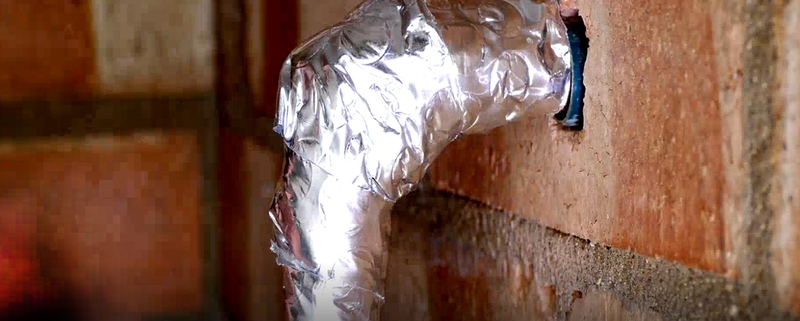 How Pipe Insulation Makes Everyday Life Easier for Homeowners
Many homeowners insulate their plumbing pipes to prevent freezing. It also helps prevent pipes from bursting and causing expensive damages. Exterior pipe insulation wrap also helps improve energy efficiency in the home. This improves comfort and saves the homeowner money on utility bills. Other ways pipe insulation can improve your everyday life include:
Prevents water damage
Condensation control
Temperature control
Reduce the risk of injury
Prevents Water Damage
If pipes are not insulated or poorly insulated, it could cause damage to furniture, walls, ceilings, and floors. This makes them susceptible to cracks, leaks, gaps, and erosion if these pipes deteriorate from freezing or condensation. Having exterior pipe insulation wrap installed can help eliminate the chances of water damage from erosion and burst pipes.
Condensation Control
When water lines meet warm, humid air or plumbing pipes become cooler than the air in their surroundings, condensation occurs. Condensation is a serious problem for pipes because it can slowly corrode pipes or fittings, causing a system failure. Pipe insulation helps control condensation, heat loss, or heat gain, eliminating the possibility of corrosion. It also prevents the growth of contaminants like mold and mildew.
Temperature Control
As water travels down pipes, if the pipes are not insulated, hot water tends to become cooler while cold water gains heat. This can pose a serious threat for many homeowners and business owners that require water at specific temperatures for their operations. Installing pipe wrap insulation can significantly help reduce inefficiencies and control heat loss, and it also helps homeowners enjoy the benefits of controlled temperature and higher energy savings.
Reduce the Risk of Injury
Another benefit of insulating your pipes is to help reduce the risk of injuries. Many homeowners are not aware of this benefit. Pipe insulation helps to keep pipes at an optimal temperature. Therefore, while the internal part of a pipe and the content in it might be extremely hot inside, the pipe's exterior will only be warm. For many, this is not a big deal, but it is highly beneficial. This is because touching an overly hot pipe can cause serious burns to the skin.
Do you need quality plumbing insulation wrap? Insulapack is a reputable insulation manufacturer and supplier you can trust. We are dedicated to manufacturing the best quality insulation products, including HVAC insulation, wall cavity insulation, and pipe wrap insulation. Contact us now to order your insulation products.
https://www.insulapack.com/wp-content/uploads/2022/09/imageedit_3_8964266428.jpg
450
800
Insulapack
https://www.insulapack.com/wp-content/uploads/2020/12/logo-insulapack-brown-300.png
Insulapack
2022-09-21 08:02:39
2022-09-21 08:37:39
How Pipe Insulation Makes Everyday Life Easier for Homeowners