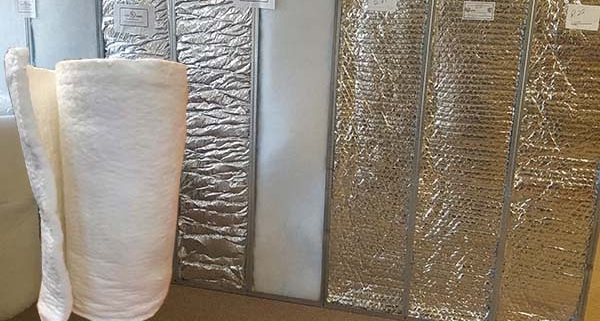 Improve Your Quality of Life and Home's Market Value With Soundproof Insulation
Everyone wants a peaceful and comfortable living environment. A bustling city outside or noisy neighbors can often disrupt this tranquility, turning your serene abode into a hub of chaos. So, how can you shield your home from this unwanted noise and simultaneously increase its market value? The answer lies in "Sound Barrier Insulation". This technology, a specialty of ours at Insulapack, offers a plethora of benefits to homeowners worldwide.
 Why Soundproof Your Home?
Soundproof insulation, or acoustic insulation as it is technically known, is not just about blocking out the noise. This remarkable product has a two-fold advantage – it significantly enhances your living comfort while also boosting your property's market value.
The constant intrusion of outside noise can hamper your sleep, peace, and overall wellbeing. With our "Acoustic Pipe Insulation" and "Acoustic Sound Barrier", we can make your home a peaceful sanctuary, shielding you from the external noise.
When Does Your Home Need Soundproof Insulation?
It's not just for houses near highways, airports, or industrial areas. Even homes in quieter neighborhoods can benefit. If you hear your neighbor's TV or your own plumbing, it's time to think about soundproofing. In fact, any sound that distracts or irritates you is a good enough reason to consider sound barrier insulation.
What Are the Strategies We Use?
At Insulapack, we offer a range of soundproofing solutions designed to meet various needs and budgets. One such product is our "Acoustic Pipe Insulation", a game-changer for noisy plumbing systems. This technology not only reduces the sound from running water and pipe vibrations but also protects the pipes from external factors, thereby increasing their longevity.
Our "Acoustic Sound Barrier" is another revolutionary product. This barrier system provides robust soundproofing, reducing noise transmission from external sources. Not only does this improve your home's tranquility, but it also adds to its value – a quiet home is a more valuable home.
How Does the Process Work?
We begin by assessing your home's acoustics and identifying the primary sources of noise. We then recommend the best soundproofing solutions based on your needs, be it acoustic pipe insulation for noisy plumbing, or acoustic sound barrier for overall noise reduction.
We first install the "Acoustic Sound Barrier" in your walls, ceilings, and floors to block external noise.
We then insulate your pipes with our "Acoustic Pipe Insulation" to reduce the noise of running water and vibrations.
This two-step process ensures complete soundproofing of your home, giving you a peaceful living environment and significantly enhancing your property's value.
In conclusion, soundproofing is an investment that pays off. It's about more than just blocking out the noise—it's about improving your quality of life and increasing your property's market value. With Insulapack's expert solutions, we guarantee a more peaceful and valuable home. If you're looking to drown out the noise and enhance your living experience, we're here to help. Contact us today!
https://www.insulapack.com/wp-content/uploads/2021/07/fibre-fire-fb-insulation.jpg
335
600
Insulapack
https://www.insulapack.com/wp-content/uploads/2020/12/logo-insulapack-brown-300.png
Insulapack
2023-07-12 10:07:46
2023-08-08 07:29:20
Improve Your Quality of Life and Home's Market Value With Soundproof Insulation