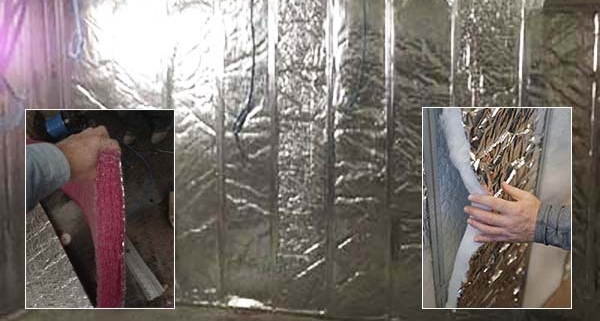 The Role of Bubble Insulation in Commercial Applications
The world of insulation has witnessed significant advancements over the years. These progressions are especially evident in commercial applications, where both energy efficiency and cost-effective solutions are of paramount importance. Enter the world of bubble wrap insulation, a cutting-edge solution that is revolutionizing the way businesses approach temperature regulation and energy savings.
Understanding Bubble Wrap Insulation
For those unfamiliar with this insulation method, bubble wrap insulation involves the use of bubble wrap – similar to what's used in packaging – but with a twist. This isn't your regular packaging material; it's specially designed for insulation purposes.
Material Composition: Most bubble wrap insulation products, including those branded as "bubble wrap in USA," come with layers of air encapsulated between polyethylene bubbles. This design ensures excellent thermal resistance.
Variations: One can find variations like double bubble insulation, which offers an additional layer of insulating bubbles for increased effectiveness. Additionally, aluminium bubble wrap insulation serves as a radiant barrier, reflecting away unwanted heat and helping maintain a stable internal temperature.
Commercial Benefits of Bubble Insulation
In the commercial sector, the effectiveness of insulation translates directly to operational savings. Let's explore some of the key benefits of bubble insulation:
Energy Savings: Due to its excellent thermal resistance, bubble insulation minimizes the transfer of heat. This means commercial spaces require less energy for heating or cooling, leading to substantial energy savings.
Cost-Effective: When compared to traditional insulation methods, bubble insulation often presents a more affordable solution, especially when considering installation costs and long-term savings.
Ease of Installation: No need for bulky tools or specialized knowledge. Installing bubble insulation is straightforward, which again contributes to cost savings.
Versatility: Suitable for a range of commercial applications including warehouses, cold storage, agricultural setups, and more.
Durability: High-quality bubble wrap insulation, especially products like double bubble insulation, are resistant to tears and punctures, ensuring long-lasting performance.
Going Beyond Thermal Insulation
Apart from providing thermal insulation, bubble wrap insulation has other advantages that enhance its appeal for commercial applications:
Sound Insulation: The unique structure of bubble insulation helps dampen sound, contributing to a quieter work environment.
Moisture Barrier: Premium bubble wrap insulations, especially the aluminium variants, act as an effective moisture barrier, protecting the interiors from potential water damage.
Eco-Friendly: With an increasing emphasis on sustainable business practices, many companies are opting for eco-friendly insulation solutions. Bubble wrap insulation products are often recyclable, aligning with green initiatives.
Final Thoughts
The role of bubble insulation in commercial applications cannot be understated. Whether it's for its superb energy-saving properties, cost-effectiveness, or the myriad of additional benefits it brings to the table, bubble wrap insulation is fast becoming the go-to choice for businesses.
For businesses ready to embrace the future of insulation, the choice is clear. Choose the best in bubble wrap insulation, and see the transformation it brings to your operations.Insulapack is proud to offer top-notch bubble wrap insulation products tailored for commercial needs. Get in touch with us today and let us help you make the transition to a more energy-efficient and cost-effective future.
For more detailed information and specific product offerings, visit our website.
https://www.insulapack.com/wp-content/uploads/2021/07/wall-cavity-insulation.jpg
335
600
Insulapack
https://www.insulapack.com/wp-content/uploads/2020/12/logo-insulapack-brown-300.png
Insulapack
2023-09-18 08:27:18
2023-09-18 08:34:42
The Role of Bubble Insulation in Commercial Applications