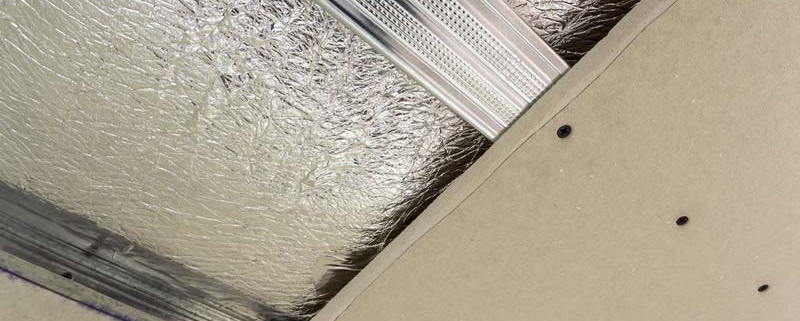 The Science Behind Cathedral Insulation: Understanding How It Works
Cathedral ceilings can add a unique and beautiful architectural feature to any home. However, they can also lead to higher energy costs due to the difficulty of insulating them properly. This is where cathedral ceilings insulation comes in. In this blog, we'll explore the science behind cathedral insulation and how it works to help you make an informed decision when choosing the right insulation product for your home.
What is Cathedral Insulation?
Cathedral insulation, including roof insulation products, refers to the process of insulating the roof and ceiling of a home with a cathedral design. This type of insulation is crucial in preventing heat loss during the winter months and keeping the home cool during the summer months. Cathedral ceilings insulation helps to reduce energy costs and increase the overall comfort of the home. By using high-quality roof insulation products, homeowners can ensure that their cathedral ceiling is properly insulated, leading to significant energy savings and improved home comfort.
The Science of Heat Transfer
To understand how cathedral insulation works, it's important to first understand the science of heat transfer. Heat can transfer in three ways: conduction, convection, and radiation. Conduction is the transfer of heat through a material, such as when you touch a hot stove. Convection is the transfer of heat through a fluid, such as air or water. Radiation is the transfer of heat through electromagnetic waves, such as sunlight.
In a home, heat can be lost or gained through each of these methods. In the winter, heat will naturally move from the warmer interior of the home to the colder exterior. In the summer, the opposite is true. Cathedral ceilings insulation works to slow down or stop this heat transfer process, helping to maintain a comfortable temperature in the home.
How Cathedral Insulation Works
Cathedral insulation works by creating a barrier between the interior of the home and the exterior environment. This barrier helps to slow down the transfer of heat, reducing energy costs and increasing comfort levels in the home. There are a few different types of insulation products that can be used for cathedral insulation, including:
Spray foam insulation – this type of insulation is sprayed directly onto the roof deck and provides excellent insulation and air sealing properties.

Rigid foam insulation – this type of insulation is installed in panels and provides a high level of insulation for cathedral ceilings.

Fiberglass insulation – this type of insulation is made of fine glass fibers and can be installed in batts or blown into the ceiling cavity.
Factors to Consider When Choosing Cathedral Insulation
When choosing the right insulation product for your cathedral ceiling, there are a few factors to consider, including:
R-value – the R-value is a measure of the insulation's ability to resist heat flow. The higher the R-value, the more effective the insulation will be at slowing down heat transfer.

Moisture resistance – since cathedral ceilings are often prone to moisture buildup, it's important to choose an insulation product that can resist moisture and prevent mold growth.

Installation method – the installation method of the insulation product can vary, so it's important to choose a product that can be easily installed in your home.
In conclusion, unvented cathedral ceiling insulation is an essential component of any home with a cathedral design. By understanding the science behind heat transfer and how insulation works, you can make an informed decision when choosing the right insulation product for your home. Factors such as R-value, moisture resistance, and installation method should all be taken into consideration when making your selection. With the right insulation product, such as unvented cathedral ceiling insulation, homeowners can ensure that their home is properly insulated and protected against heat loss and gain, leading to improved energy efficiency and home comfort.
If you're interested in learning more about cathedral insulation or would like to schedule an insulation installation for your home, contact a reputable insulation contractor today.
https://www.insulapack.com/wp-content/uploads/2022/05/cathedral-ceiling-insulation.jpg
533
800
Insulapack
https://www.insulapack.com/wp-content/uploads/2020/12/logo-insulapack-brown-300.png
Insulapack
2023-04-17 06:56:05
2023-04-17 07:43:23
The Science Behind Cathedral Insulation: Understanding How It Works