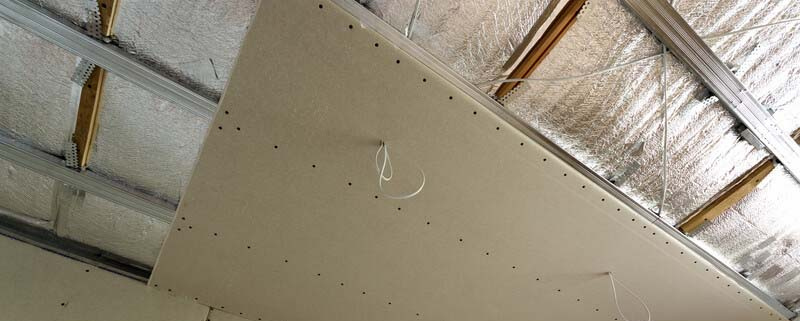 What Kind of Insulation Is Best for a Cathedral Ceiling?
Cathedral ceilings can make any house stand out. However, a proper insulation system is important for maintaining energy performance and managing moisture issues. Moisture buildup can compromise the roof's durability and overall efficiency, so insulation is imperative. Factories especially need industrial ceiling insulation to ensure the roof stays for long. The following post elaborates on the type of insulation that works best for cathedral ceilings.
Best Industrial Ceiling Insulation
1. Cellulose Cathedral Ceiling
Cellulose insulation is one of the best options for cathedral ceilings insulation. Although installing this type of insulation can be tricky, the industrial ceiling insulation manufacturers can help commercial and homeowners benefit from it.
Cellulose is a beneficial material because it can make its way into small spaces. It is also not very expensive, making it an excellent option for people with limited budgets. On the other hand, cellulose insulation also uses borax, aluminum sulfate, or boric acid products. These materials are effective against pests, fire, and mold. Moreover, cellulose uses several recycled materials. In this way, this type of insulation also works best for those who care about sustainable practices.
2. Fiberglass Cathedral Ceiling
Fiberglass Cathedral Ceiling is another great option for roofs. Fiberglass is installed on the ceiling by stapling the batts. This type of insulation is also inexpensive compared to other products in the market. If the roof has stud cavities, this type of insulation can prove to be effective.
3. Open Cell Spray Foam Insulation
Spray Foam or open-cell spray foam is a great fit for cathedral ceilings since it can expand. The foam is basically sprayed under the roofs. After installation, the spray foam eventually expands, which allows it to fit in all the small spaces in the roof. In this way, spray foam is better than closed cells because closed cells have a lower expansion rate.
The expansion of the open-cell spray foam allows it to create an air seal. This prevents air from leaking in and out of the space. It also fills all the small spaces in the roof very efficiently. The spray foam also helps in sealing the building envelope, which eventually creates an energy-efficient space. Some spray foams even use water as their blowing agent, making them free of toxins and odorless.
Conclusion
Choosing the right cathedral ceiling is extremely important to ensure the roof stays durable and operational for a long period. There are a variety of cathedral ceilings available in the market as well. For more information regarding cathedral ceilings and their types, head over to Insulapack.
https://www.insulapack.com/wp-content/uploads/2022/03/Untitled-design-17.png
450
800
Insulapack
https://www.insulapack.com/wp-content/uploads/2020/12/logo-insulapack-brown-300.png
Insulapack
2022-03-02 09:01:23
2022-03-28 10:22:48
What Kind of Insulation Is Best for a Cathedral Ceiling?