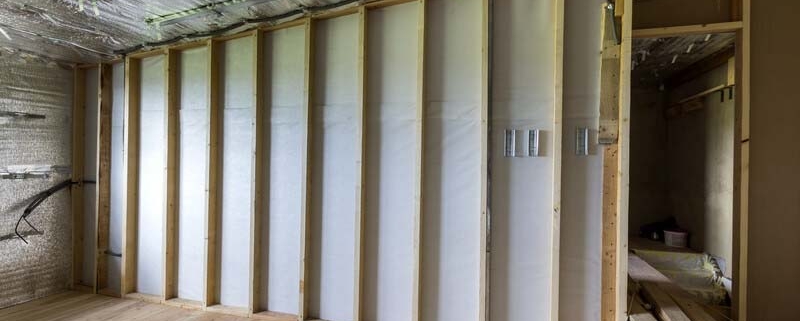 What Kind Of Insulation Is Best To Use For A Cathedral Ceiling?
Cathedral ceilings add style to a home, increasing the house's aesthetic value. However, if the ceiling is not insulated, it would allow heat to escape freely from the house. This would lead to sudden temperature changes, causing the HVAC systems to work at their optimum. Insulating the cathedral ceiling will help prevent heat loss and save some money in the long run.
However, choosing the proper cathedral ceiling insulation can be challenging for many homeowners. Many homeowners can't seem to decide which insulation is best for cathedral ceilings. Homeowners having challenges choosing the proper insulation for the cathedral ceilings can choose from any of these below.
1. Cellulose Insulation
2. Fiberglass Insulation
3. Open Cell Spray Foam Insulation
Cellulose Insulation
Cellulose insulation is a suitable type of insulation for cathedral ceilings. However, it should be installed by a professional because the installation process can be tricky. When installing cellulose insulation, many contractors use wet applied cellulose. Contractors that don't use wet applied cellulose get to staple a fine mesh screen beneath the roof trusses.
After that, they will put the hose towards the top. They will also ensure that the mesh is filled with cellulose from behind. Cellulose insulation can get into tight and hard-to-reach places. They are also mold, pest, and fire-resistant because of the Boric acid, aluminum sulfate, or borax they contain. They are also highly recyclable. This makes cellulose installation fantastic for cathedral ceiling insulation.
Fiberglass Insulation
Fiberglass insulation is another fantastic insulation option for cathedral ceilings. It is installed in a cathedral ceiling by stapling the batts underneath the roof before hanging the drywall. Fiberglass insulation is relatively affordable and suitable for stud cavities in cathedral ceilings.
Open Cell Spray Foam Insulation
The spray foam unvented cathedral ceiling insulation is an insulation option highly ranked by many homeowners and contractors. In fact, open-cell spray foam insulation is best for cathedral ceilings because of its expanding capabilities. When installing spray foam insulation, the foam is sprayed on the surface of the underside of the roof.
It is a fantastic insulation type because it covers every corner of the roof, even into places that are hard to reach. Open spray foam insulation creates an air seal on the roof when installed. This helps to prevent air and heat leakage in and out of a house. The spray foam insulation installation process is pretty straightforward and seamless.
Do you need reliable roof insulation products? Contact us at Insulapack today. We are committed to developing the best quality HVAC insulation, pipe wrap insulation, and wall cavity insulation. We also provide top-quality attic and ceiling insulation products, foundation concrete wrap, basement insulation, and garage insulation products. Contact us now to book an appointment with our agents.
https://www.insulapack.com/wp-content/uploads/2022/05/cathedral-ceiling-insulation-1.jpg
533
800
Insulapack
https://www.insulapack.com/wp-content/uploads/2020/12/logo-insulapack-brown-300.png
Insulapack
2022-05-23 09:32:33
2022-05-23 10:08:00
What Kind Of Insulation Is Best To Use For A Cathedral Ceiling?